Submitted by

chandra

on Mon, 2021-08-30 12:46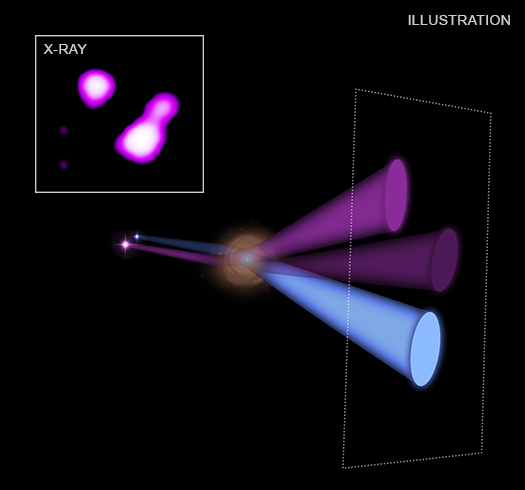 Gravitationally-Lensed System MG B2016+112
Credit: Illustration: NASA/CXC/M. Weiss; X-ray (inset): NASA/CXC/SAO/D. Schwartz et al.
A new technique using NASA's Chandra X-ray Observatory has allowed astronomers to obtain an unprecedented look at a black hole system in the early Universe, as reported in our latest press release. This is providing a way for astronomers to look at faint and distant X-ray objects in more detail than had previously been possible.
Astronomers used an alignment in space that shows "gravitational lensing" of light from two objects that are nearly 12 billion light years away. An artist's illustration in the main part of this graphic shows how the paths of light from these distant objects are bent and amplified by a galaxy along the line of sight between Earth and the objects.