Submitted by

chandra

on Mon, 2021-10-25 08:57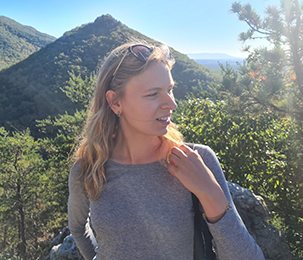 Julia Berndtsson
This blog post was written by Julia Berndtsson, a Swedish physics student currently in the third year of her undergraduate studies at Princeton University in the United States. For our latest Chandra result, she collaborated with Rosanne Di Stefano at the Center for Astrophysics | Harvard & Smithsonian during her last year of high school and through the first half of her freshman year at Princeton. She is currently exploring a range of topics in physics and engineering and works with Jason Petta's group at Princeton on developing semiconducting qubits.
When one imagines a scientist, a high school student usually isn't the first thing that comes to mind. What people may or may not know is that there are multiple summer programs aimed at students still in their secondary education to gain exposure to research in their natural sciences, and it is because of such a program I ended up joining Dr. Rosanne Di Stefano in writing a paper on the discovery of the first planet candidate in an external galaxy.
The summer before my senior year, I was admitted to the Center for Excellence in Education's Research Science Institute where participants were matched with a research mentor and given a project to be carried out over six weeks. Meeting Rosanne for the first time had me in awe. Not only did she give the students she took on her full confidence, but she would talk with excitement both about the topics that we were examining and over the fact that you were there to work on these problems too.