Submitted by

chandra

on Tue, 2017-06-06 08:45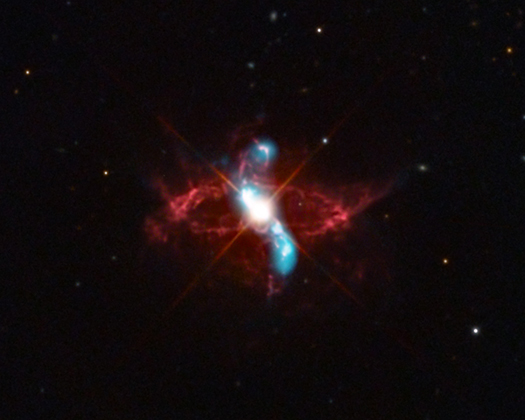 In biology, "symbiosis" refers to two organisms that live close to and interact with one another. Astronomers have long studied a class of stars – called symbiotic stars – that co-exist in a similar way. Using data from NASA's Chandra X-ray Observatory and other telescopes, astronomers are gaining a better understanding of how volatile this close stellar relationship can be.
R Aquarii (R Aqr, for short) is one of the best known of the symbiotic stars. Located at a distance of about 710 light years from Earth, its changes in brightness were first noticed with the naked eye almost a thousand years ago. Since then, astronomers have studied this object and determined that R Aqr is not one star, but two: a small, dense white dwarf and a cool red, giant star.