Submitted by

chandra

on Mon, 2015-03-23 10:52
Steve Hawley was the flight engineer on the STS-93 Columbia mission that carried Chandra into space in 1999. Before that he was on four previous shuttle flights, one in 1990 to deploy the Hubble Space Telescope, and one in 1997 to assist in making major upgrades and repairs to Hubble. His role in the deployment of two of the most productive telescopes ever has secured him an important place in the history of astronomy.
At a recent symposium celebrating 15 years of Chandra Science, Steve sat down over breakfast to talk about his illustrious career so far, and plans for the future.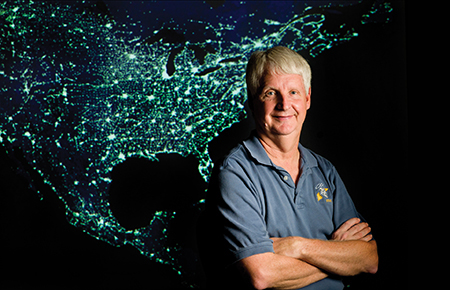 Steve Hawley
When did you first think you wanted to be an astronaut?
SH: I wanted to be astronomer since I was very young. My grandfather taught physics at a small college in Kansas. He used to say, "In physics, you learn how to think." In astronomy you can learn how the universe works just by looking. And I was drawn to become an astronaut NASA, because NASA is a great organization because they try to do things that have never been done before.