Submitted by

chandra

on Tue, 2013-06-04 10:47
A new recently announced project is showing how science and art are not so far apart. In this case, the science in question is data from NASA's Chandra X-ray Observatory. The art that is involved is music.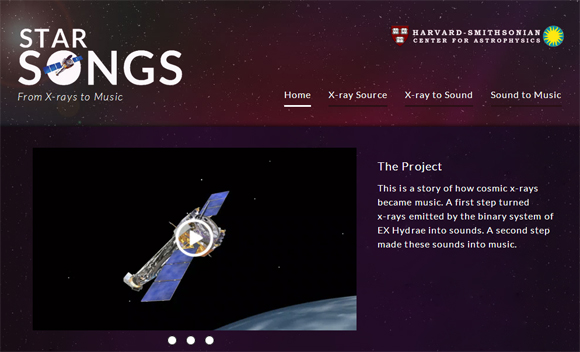 This project is called "Star Songs" and was started by Wanda Diaz Merced who came to visit the Harvard-Smithsonian Center for Astrophysics (CfA) in 2011, where Chandra's Science Center is located, to work on her doctoral dissertation. Diaz Merced, who lost her sight while studying physics in her early 20s, had been using sonification - a technique to display data as sound - to continue her astrophysical research.