NASA TV press conference:
NASA's Chandra Finds Massive Black Holes Common in Early Universe

Wednesday, June 15, 2011 (1:00 p.m. Eastern)
Using the deepest X-ray image ever taken, astronomers found the first direct evidence that massive black holes were common in the early universe. This discovery from NASA's Chandra X-ray Observatory shows that very young black holes grew more aggressively than previously thought, in tandem with the growth of their host galaxies.
---
A video will air on NASA Television on June 15 (check the NASA TV schedule for additional times and information).
---
Panelists:
Ezequiel Treister,

(Einstein Fellow, University of Hawaii)

Kevin Schawinski,

(Einstein Fellow, Yale University)

Priyamvada Natarajan,

(Professor, Yale University)

Mitch Begelman,

(Professor, University of Colorado)
Bios Page
---
Graphics:
Figure 1.
Motion Graphic: This sequence of images zooms into the 4-million-second exposure of the Chandra Deep Field South.
---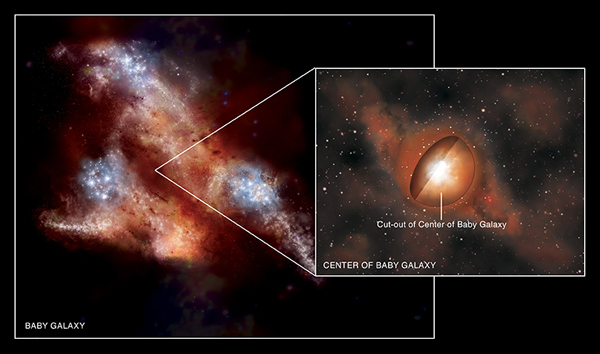 Figure 2.
Illustration of galaxy in early universe
---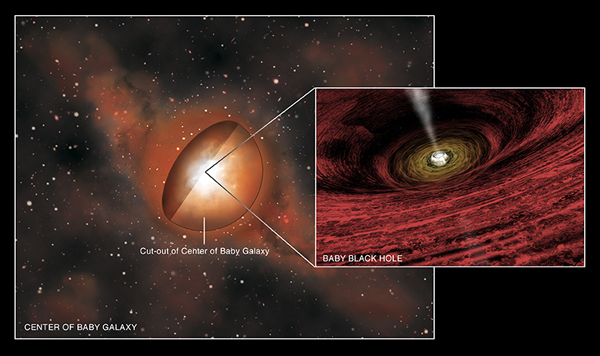 Figure 3.
Illustration of the center of this young galaxy.
---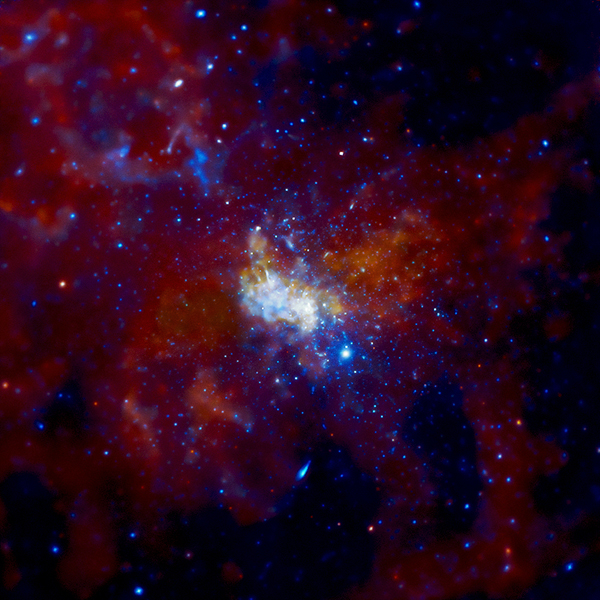 Figure 4.
Sagittarius A* image.
---
Figure 5.
Animation: This animation shows an artist's impression of a distant galaxy and its hidden black hole found in an epoch when the Universe was less than one billion years old.
---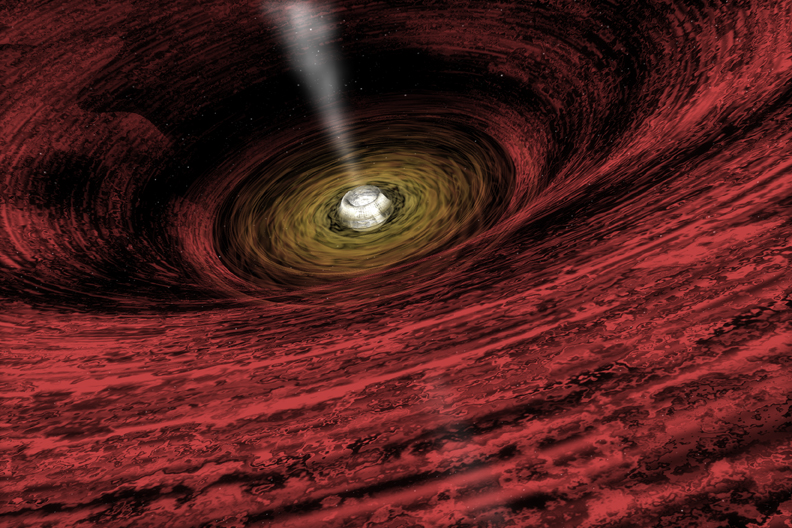 Figure 6.
Close-up of supermassive black hole.
---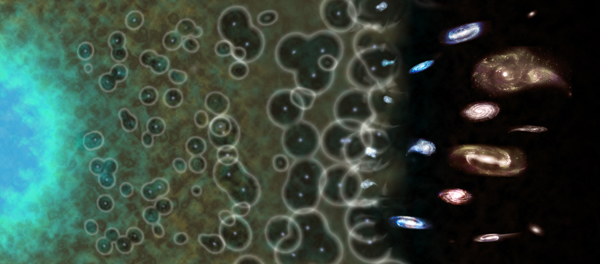 Figure 7.
Reionization in the early universe
---
Supplementary Graphics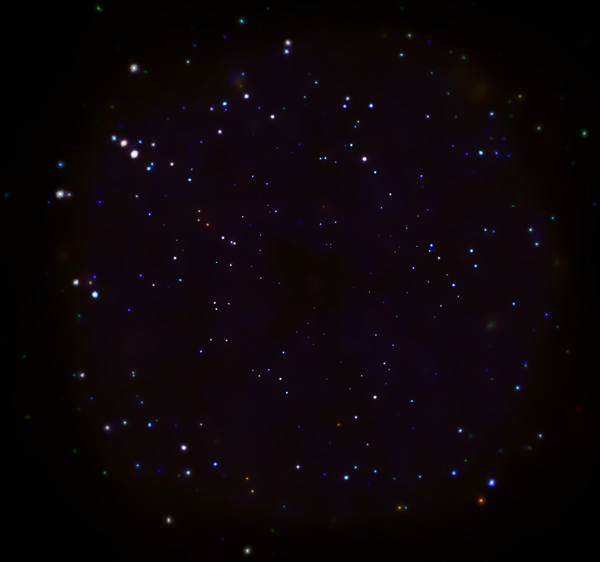 Figure 1.
Chandra 4Ms CDFS image.
---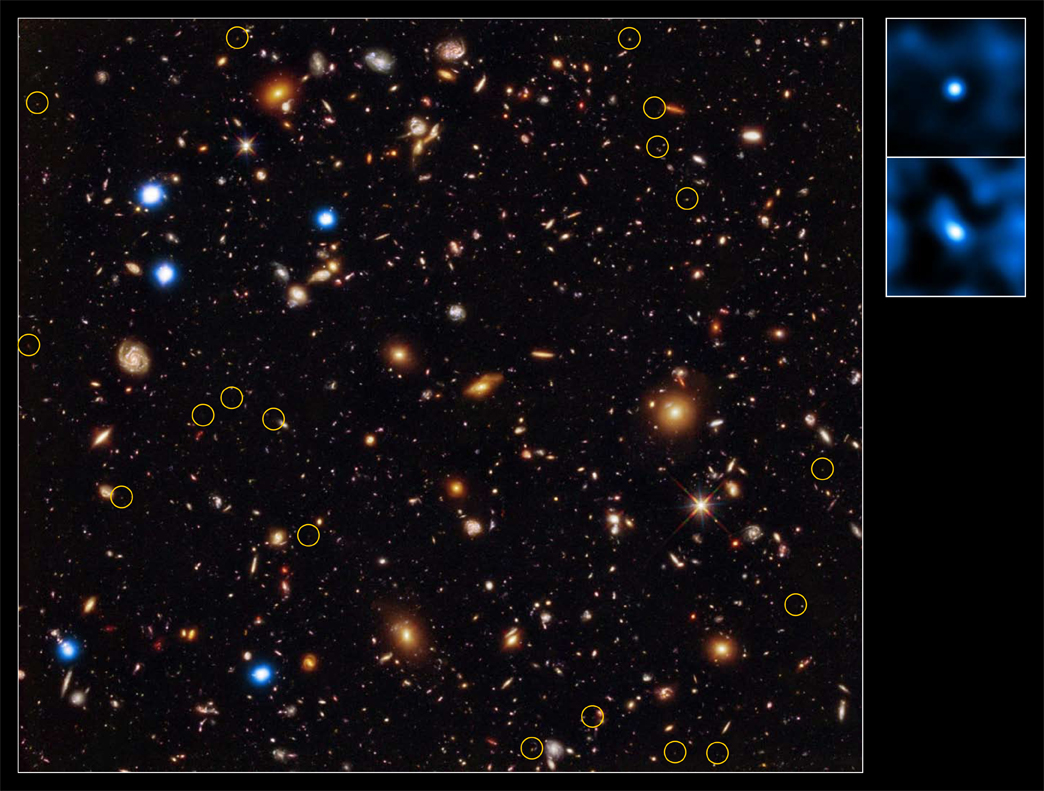 Figure 2.
Chandra/HST composite and Two Stacked Chandra images
---
Additional Information
Paper Title: "Black Hole Growth in the Early Universe is Self-Regulated and Largely Hidden From View"
Full Author List: Ezequiel Treister, Kevin Schawinski, Marta Volonteri, Priyamvada Natarajan, and Eric Gawiser
Scientist Contact Information:
Ezequiel Treister:
treister@ifa.hawaii.edu
Kevin Schawinski:
kevin.schawinski@yale.edu
Priyamvada Natarajan:
priyamvada.natarajan@yale.edu
Mitch Begelman:
mitch@jila.colorado.edu
Links:
Photo Album
Press Room
Image Captions