Submitted by

chandra

on Tue, 2018-01-23 14:08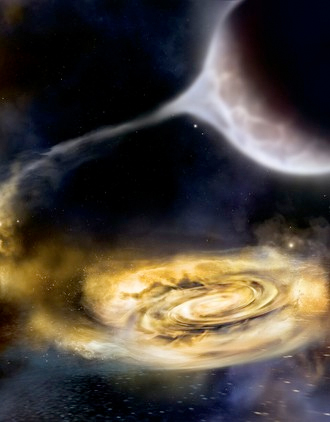 Illustration: NASA/Swift/A. Simonnet, Sonoma State Univ.
An international collaboration of scientists, using data from Chandra and other X-ray telescopes over two decades, has shown that the "weather" around some black holes is stormier than previously thought.
The research, which appears in the January 22th issue of the journal Nature and is available on the arXiv, looked at 21 outbursts in X-rays from 12 X-ray binaries, that is, systems where a stellar-mass black hole is in close orbit with a companion star.