Submitted by

chandra

on Tue, 2013-03-19 11:47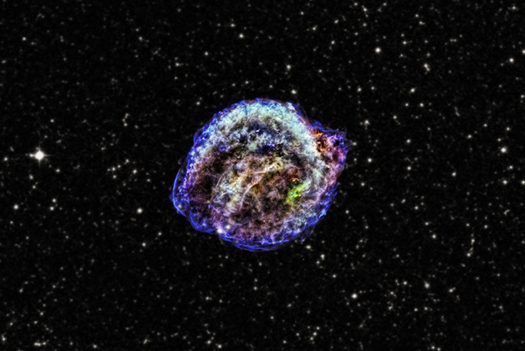 This is the remnant of Kepler's supernova, the famous explosion that was discovered by Johannes Kepler in 1604. The red, green and blue colors show low, intermediate and high energy X-rays observed with NASA's Chandra X-ray Observatory, and the star field is from the Digitized Sky Survey.
As reported in our press release, a new study has used Chandra to identify what triggered this explosion. It had already been shown that the type of explosion was a so-called Type Ia supernova, the thermonuclear explosion of a white dwarf star. These supernovas are important cosmic distance markers for tracking the accelerated expansion of the Universe.