Submitted by

chandra

on Mon, 2017-02-06 09:00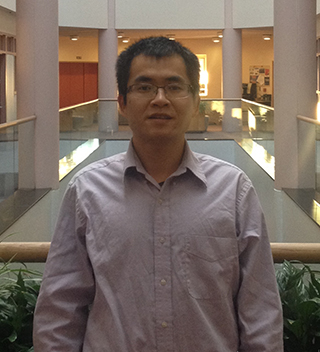 Dr. Dacheng Lin
We are pleased to welcome Dr. Dacheng Lin as our guest blogger. Dacheng is the first author of a new Nature Astronomy paper that is the subject of our latest press release. This paper describes the discovery of a super-long tidal disruption event. Dacheng is a research scientist at the University of New Hampshire. After obtaining his PhD from Massachusetts Institute of Technology, he was a postdoc at IRAP, France and then at the University of Alabama. His main research interests include X-ray binaries, intermediate-mass black holes, and tidal disruption events.
Life is full of surprises and serendipity. My first time hearing about tidal disruption events (TDEs), where tidal forces from black holes rip stars apart, was in a colloquium at MIT when I just became a graduate student. At that time, as a new astronomer, I was hesitant to accept this "crazy" concept.
My involvement with TDE research began when I was a postdoc at IRAP, France. At that time, I took a long, systematic look at thousands of sources detected by a European Space Agency X-ray observatory called XMM-Newton. From that project I learned that most X-ray sources are active galactic nuclei (AGNs), which are supermassive black holes (SMBHs) at the center of galaxies that pull in – that is accrete – surrounding gas and emit copious amounts of radiation, including X-rays. Radiation from AGNs do not vary a lot because the gas surrounding them extends over a large scale and can last for tens of thousands of years.