Kim Arcand, PhD

visualization scientist
Dr. Kimberly Kowal Arcand is the Visualization scientist and emerging technology lead for NASA's Chandra X-ray Observatory. Kim is a leading expert in studying the perception and comprehension of high-energy data visualization across the novice-expert spectrum. She uses data to tell stories, combining her backgrounds in molecular biology and computer science with her current work in the field of astronomy and physics. Recent projects include translating astronomical data into 3D prints and virtual reality.
Tell us about your background
I completed my undergraduate work in molecular biology. My interests then were on bacteria and disease, so I was looking at things like Ixodes Scapularis (the Deer tick) and the spirochaetes that can be transmitted to humans which can cause Lyme Disease. But as I neared the end of my degree I found that I was more attracted to the computer as a tool to tell stories about science than I was to any bugs or bacteria. (The physics and chemistry courses I had to take for that degree, however, would become incredibly useful in my work for Chandra.) I moved into a computer science graduate program after graduating in biology, and the programming/coding/application development of that was a key tool in my future work with Chandra. I would say it was really the mix of science and computer science that helped move me into astronomical data visualization and related projects.
Tell us about your current work
One of my current areas is studying the perception and comprehension of astronomical images by experts and non-experts. There is often a sense that these images of astronomy are these cold objective things. But, the hardware we use to take the observations was designed and built by people. We use scientific software to make the data representations that was written by people. The image processing through that hardware/software pipeline is then done by...people! And we all have our own biases, understandings, aesthetics, etc. There are a lot of choices made all along the way from the original 1's and 0's of a data set to the finished, colored visual representation of the object. We've done a fair amount of research into the psychology of aesthetics and user response around our images (see astroart.cfa.harvard.edu for papers) because knowing your audience while you're creating the images is critical. Topics like which colors to apply, what scale to use, what cropping to do, how much smoothing is required — we've researched that to see what's best for expert to nonexpert viewers.
What is your favorite thing about this type of job?
I joined the staff for NASA's Chandra X-ray Observatory about a year prior to its launch in 1999. Chandra is a cutting edge piece of equipment to this day, an X-ray telescope that studies very hot regions of the Universe such as exploded stars, clusters of galaxies, and black holes. About 19 years into the mission, I can still say I learn something new every single day. And on some days, I feel like I get to sit in the Universe's cathedral. These tall towering places that have been around for seemingly forever, where you can simply absorb the beauty of the architecture. I get — and we all get really, through the public space program – a front row seat into that deep, infinite beauty.
What is your favorite object you've ever worked on and why?
I really like supernova remnants, and NASA's Chandra X-ray Observatory is a magnificent tool for observing them. Cassiopeia A was one of the very first images I ever worked on not too long after Chandra launched.
I've been obsessed with Cassiopeia A (Cas A) for the past few years. Since Cas A is one of the first objects Chandra ever looked at and is also a calibration target, we have over two million seconds of observations taken over almost 20 years. That is a deep, rich data set to work with. We've done so much with that data, we've been squeezing all the lemon juice we possibly can out of it: 2D images cut by energy or emission from chemical elements, 2D images changing over time, 3D representations (data-driven), and Virtual Reality (VR) experiences. We've 3D printed it small, large, in single color and multi-colors. It's like the gift that keeps on giving.
What is something new or interesting you're working on or looking forward to working on?
We're currently working on a multimodal representation of that Cas A VR data using sound and touch as well for a truly explorative, immersive and *accessible* experience of the data. And, of course, the science that has come out of the Cas A data sets has been incredible. For example, scientists now know that the star sort of turns itself inside out when it explode, that it comes apart in two phases (spherical part first, then jets), what the velocity of the outer shockwave is, etc.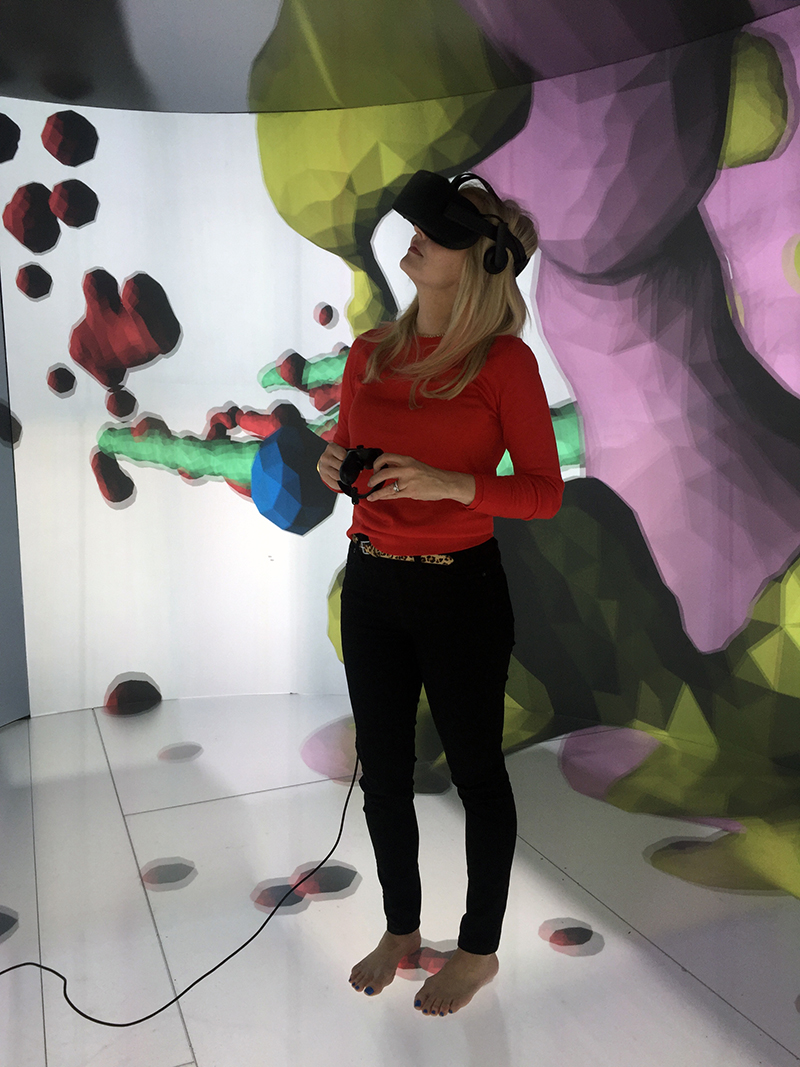 What would you recommend to others interested in this type of career in data processing?
I would recommend a good background in coding if you're interested in astronomical imaging/visualization. There was a survey done (by the American Astronomical Society I think) a couple years ago that showed perhaps 95% of astronomers needed to code to do their jobs, and only about 5% had formal training in coding. For me it was a combination of science & computer science that did the trick. Now I get to work with 2D images, objects changing over time, 3D representations and VR experiences of NASA data.