posted by
chandra
on
Wed, 2015-08-26 09:55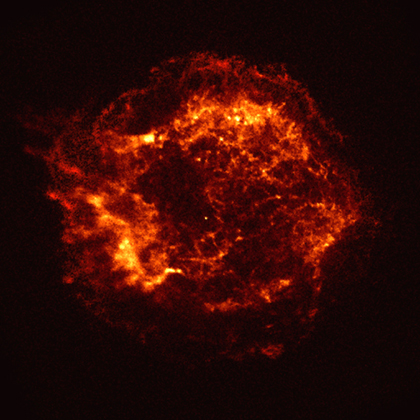 Sixteen years ago today, the first images from the newly-launched Chandra X-ray Observatory were released to the public. While these images were spectacular themselves, they also represented the promise of the amazing things that Chandra might be able to do in the future.
While we may be a bit biased, we think Chandra has delivered – and continues to do so – on that promise. Since its launch into space aboard the Space Shuttle Columbia, Chandra has observed about 14,000 separate observations of targets in the sky, resulting in some 6,000 scientific research papers.
For the public, there have been scores of press releases and hundreds of images released since those first images back in 1999. No matter how amazing the images from the past are, we are always looking forward to the next one. After all, you never know what kinds of discoveries a telescope like Chandra can uncover. Happy anniversary to our favorite X-ray telescope!
-Megan Watzke, CXC