posted by
chandra
on
Wed, 2015-04-29 11:03
Hundreds of explorers converged on the campus of Framingham State University in Massachusetts on Saturday, April 25, 2015 to take part in the first annual Science on State Street festival.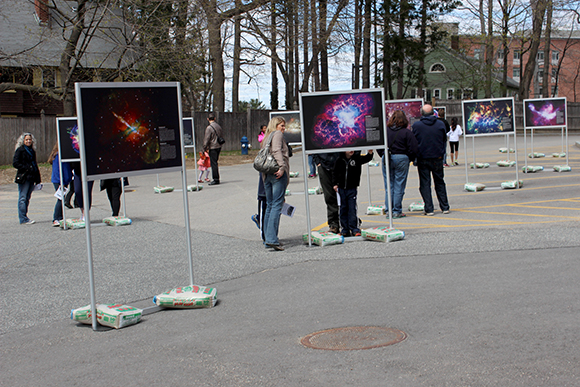 The family-focused event offered up a variety of interactive STEM-themed learning stations addressing aspects of chemistry, astronomy, biology, engineering, robotics and more, arranged outdoors across the University's shady upper campus. We estimate between 500 and 600 visitors overall to the event.
A scale solar system walk led visitors to an extensive outdoor exhibit from NASA's Chandra X-ray Observatory. Titled "From Earth to the Universe," the collection of 46 spectacular images of space transformed a parking lot into a cosmic adventure, as parents and children paused in front of comets, galaxies and nebulae to share a moment of wonder.
Once through the exhibit visitors found themselves at the entrance to the Christa McAuliffe Center, the organizers of the event. Seven planetarium shows focusing on the Hubble Space Telescope's 25th anniversary were presented to sold-out audiences over the course of the day. Visitors also saw the Chandra X-ray Observatory 15th Anniversary exhibit as well as the Chandra physics exhibit called "Here, There & Everywhere"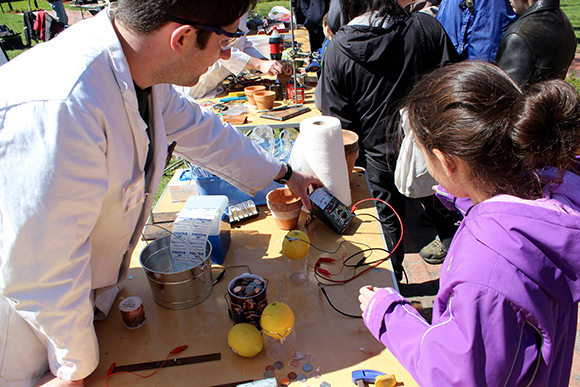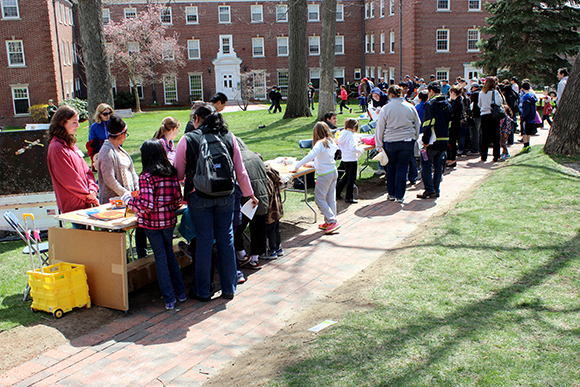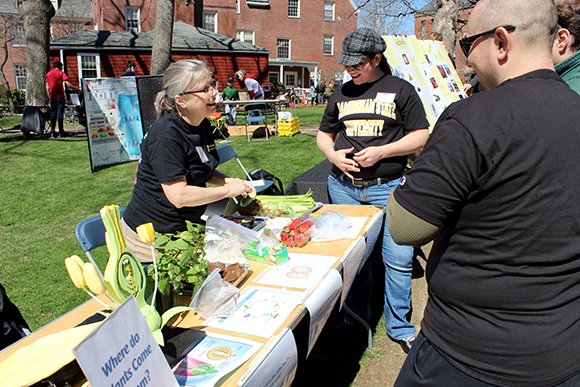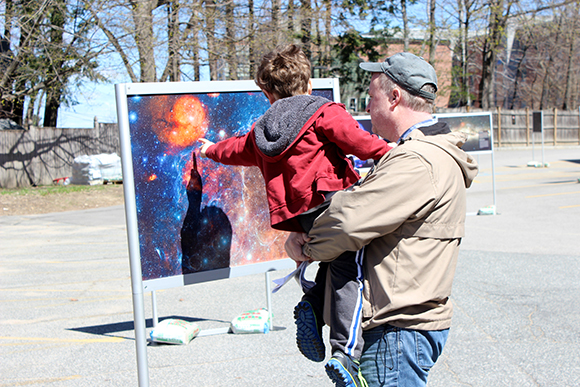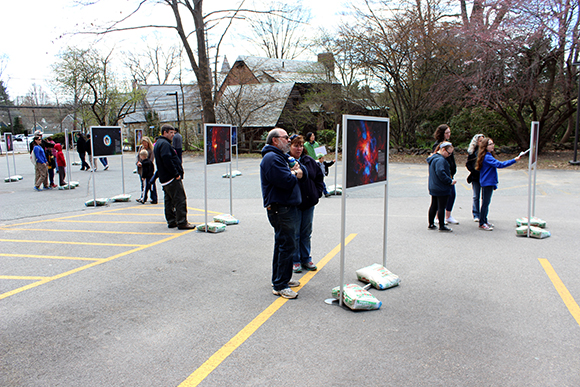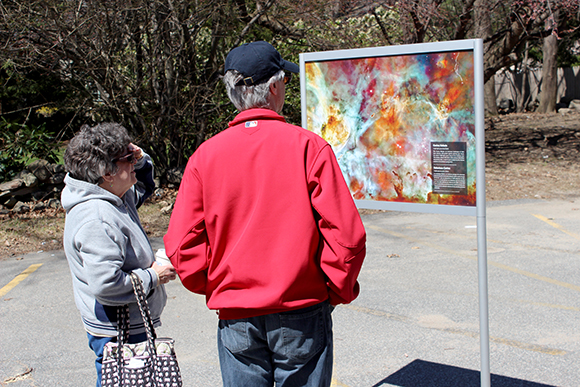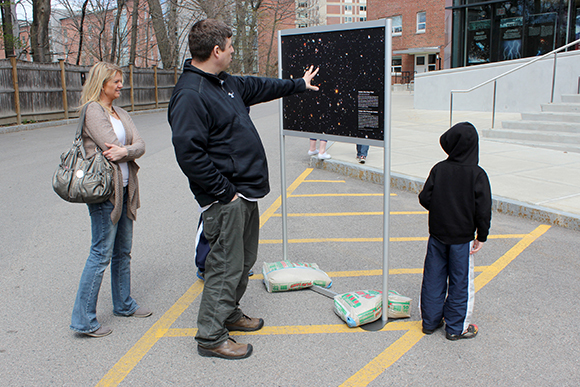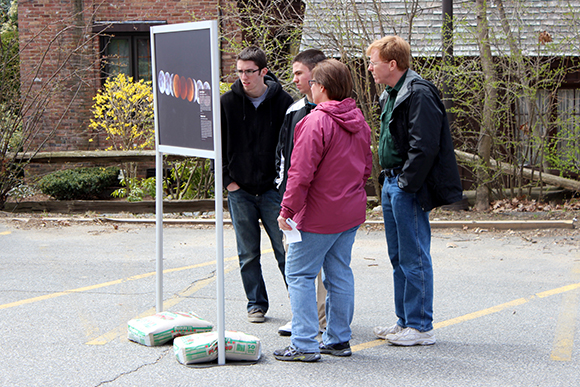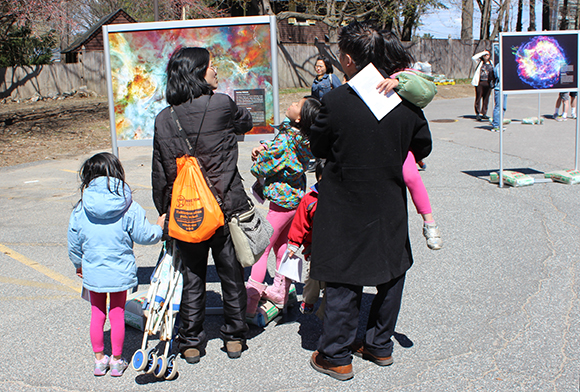 Photo credit: Bruce Mattson/Framingham State
-Bruce R Mattson, McAuliffe Center & Kim Arcand, Chandra