posted by
chandra
on
Thu, 2008-10-09 13:57

In case you haven't heard, there's an election going on. No, not that election. This one goes beyond national politics and covers the entire Galaxy and beyond.
It's time to cast your vote for your favorite Chandra image! OK, the images will not participate in debates, nor will they be airing TV commercials to disparage one another. That said, competition could be fierce. So visit this cosmic voting booth before December 1, 2008 and have your voice be heard. http://chandra.harvard.edu/photo/xrayFavs/2008.html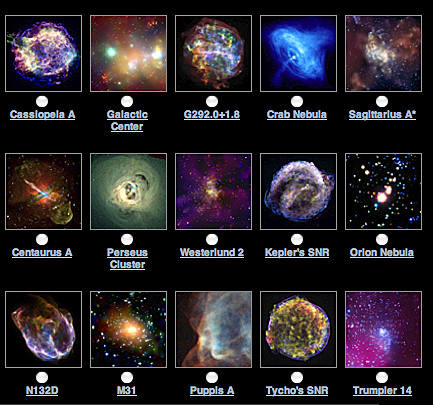 A selection of beautiful images to choose from.