posted by
chandra
on
Mon, 2011-09-19 13:18
Q: How can we detect black holes?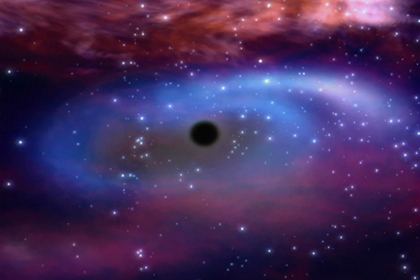 A: There are two basic ways we can detect whether there's a black hole. Black holes are, of course, dark by definition - not even light escapes them!
The first way we detect black holes is by their gravitational influence. For example, at the center of the Milky Way , we see an empty spot where all of the stars are circling around as if they were orbiting a really dense mass. That's where the black hole is.
The second way is by observing the matter falling into the black hole. As matter falls in, it settles in a disk around the black hole that can get very hot. Some of the energy liberated from falling in is turned into light, which we can then see, for example, in X-rays.
(This Q&A comes from a web chat held on June 15, 2011 after a press conference at NASA HQ on black holes in the early Universe. The answer is courtesy of Yale astrophysicist Kevin Schawinski.)