posted by
chandra
on
Mon, 2009-12-28 11:03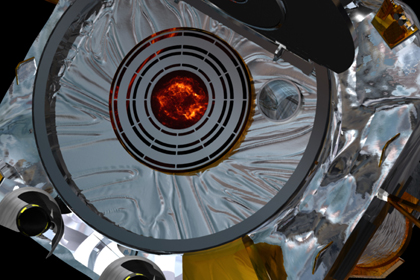 When we get to this point in the calendar, the "year in review of fill-in-the-blank" lists just come out in droves. You can't seem to drive to the mall without running over a "best of 2009" compendium of something or other. It's as if we have all had collective amnesia over the past 12 months and are required to be subjected to a crash review course of the year that was.
Here at the Chandra blog, we know you, our faithful readers, have been taking copious notes and remember everything that happened with your favorite X-ray telescope in 2009. Therefore, we will not compile a 2009 retrospective for you here. Instead, we will take this opportunity to thank you for your attention and interest. It was a big year for Chandra – 10th anniversary, new exciting discoveries, interesting projects to engage the public, etc. – and we appreciate you tuning into it all.
We don't know what 2010 will hold, but that's the fun part of this whole science business. We are looking forward to whatever the Universe will bring us in the coming year. One thing is for certain: it will definitely beat anything we could find in a trip to the mall.
-Megan Watzke.
Editor's Note: Just in case you want a look at Chandra's highlights from the past *decade*, check out this article: http://chandra.harvard.edu/chronicle/0409/topten/
-K.Arcand