posted by
chandra
on
Mon, 2008-11-24 14:38
Recently a group of researchers from the University of California at Los Angeles announced what has been described by the New York Times as a "tour de force of office supply physics." The scientists measured X-ray flashes from a roll of Scotch tape as it was unpeeled.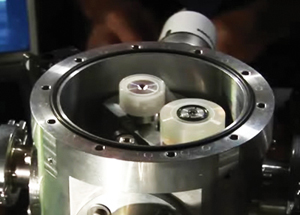 Watch the full video at Nature
You might wonder if this is relevant to X-ray astronomy, or then again you might not. But we did. After all, Galileo's observation of a chandelier set in motion by an earthquake and Newton's immortal apple led to insights that transformed the understanding of the cosmos.
Read the Chandra Chronicles: http://chandra.harvard.edu/chronicle/0408/scotch/